Welcome to hungarianpresence.ca - the website of the Canada-Hungary Educational Foundation. This site is dedicated to the Hungarian experience in a culturally diverse Canada.
PLEASE NOTE THAT THIS SITE IS UNDER TRANSITION TO A NEW FORMAT. THEREFORE, SOME OF THE ORIGINAL CONTENT MIGHT NOT BE AVAILABLE OR MIGHT NOT DISPLAY PROPERLY.

WE APOLOGIZE FOR ANY INCONVENIENCE!
In conversation with...
... is a series of first-person encounters with Canadians and their links to Hungarian culture, things, and ideas. It presents an eclectic mix of conversations with people of all ages and from all walks of life. Each conversation is presented as a readable article that also contains audio clips.
Welcome to the new series In conversation with...
Oliver Botar - a child of '56.
Ratna Omidvar - on immigration and refugees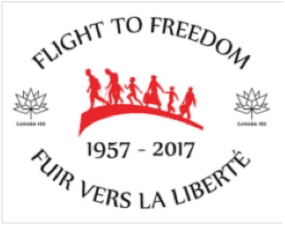 Flight to Freedom: The Canadian Refugee Experience Since 1957 / Fuir vers la liberté : l'expérience des réfugiés au Canada depuis 1957
A Canada 150 conference, October 21-23 2017
Media Advisory
The Canada-Hungary Educational Foundation would like to thank the Department of Canadian Heritage for its assistance in starting up the original version of this site in 2006-7
through its Canadian Culture Online program.

Copyright © 2007-2014 Canada-Hungary Educational Foundation. All rights reserved.